Welcome to your Secure Client Portal. Here you can upload and download sensitive files securely.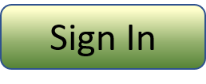 Please contact our office if you'd like to be assigned a new portal. New portals became available February 1st, 2022.
To send a file to us

1 - Click Upload Files .... below the file cabinet in the left pane of your Home Portal.
2 - Click Upload New ... button above the title bar.
3 - Type in a short title for the file. Example: QBB file.
4 - Type in a brief description for the file. Example: October 31, 2002 backup file.
5 - Click on the Browse button.
6 - Using Windows file browse screen, locate on your computer the file that you want to upload (the backup file that you just created).
7 - Click on the file and then click Open or just double click the file.
8 - Click Submit
9 - Do not close your browser window until it has returned to the Files Uploaded screen where you will see the newly uploaded file in the list.
That's it!
To download a file from us

1 - Click on Download Files (or Utility Files) below the file cabinet in the left pane of your Home Portal.
2 - All documents that have been uploaded exclusively for you as well as documents uploaded for us are listed in this screen.
3 - Right click on the file and select Save Target As.
4 - Using the Windows Save As screen, select the folder that you want to save the file in and click Save
5 - After the file has been successfully downloaded you can Delete the file that was uploaded exclusively to you (the Delete button will not be available if the file was not posted to you exclusively). We recommend deleting files that have been posted for you after you have successfully downloaded them. This keeps your Documents screen uncluttered and also lets us know that you have downloaded the file.